Brand Lift Study has a simple mission: to empower the advertising industry to shift the conversation beyond clicks, towards the more profound values of marketing, which are brand lift and increased intention to act or buy.
Addressing the true values of advertising
To help achieve this, Ringier offers a simple, scalable measurement solution. It lets premium media report on the brand lift effect across four key metrics:
Brand awareness
Brand consideration
Brand preference
Action intent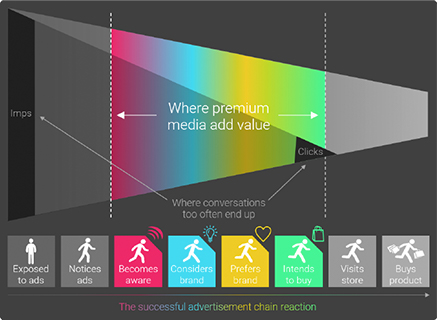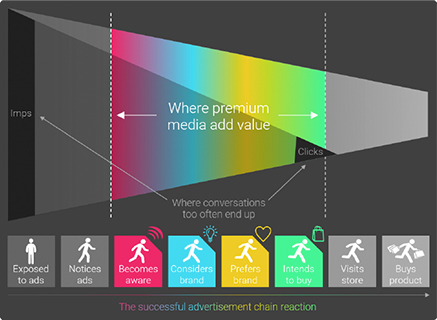 Brand Lift approach:
One question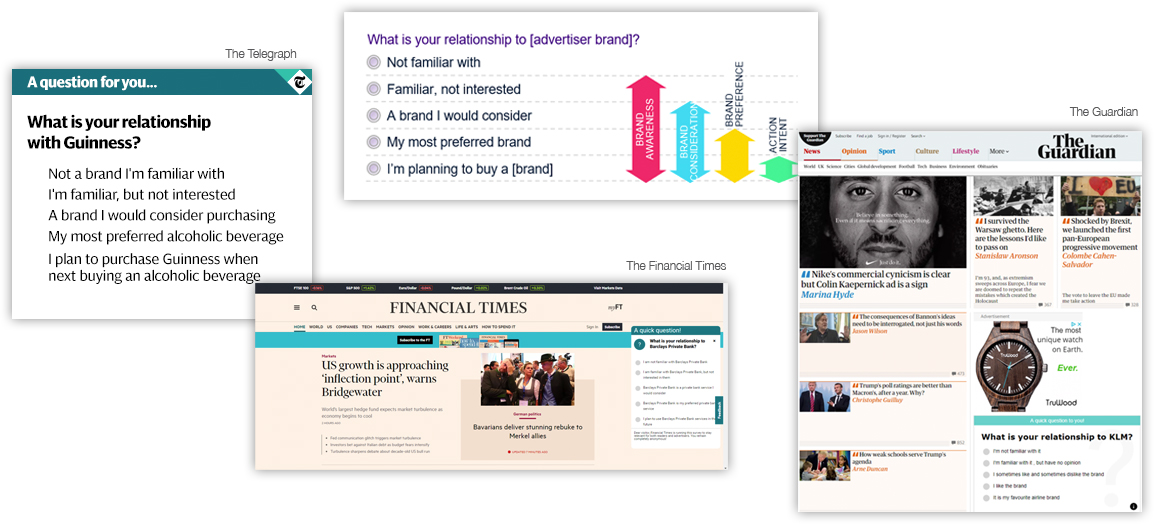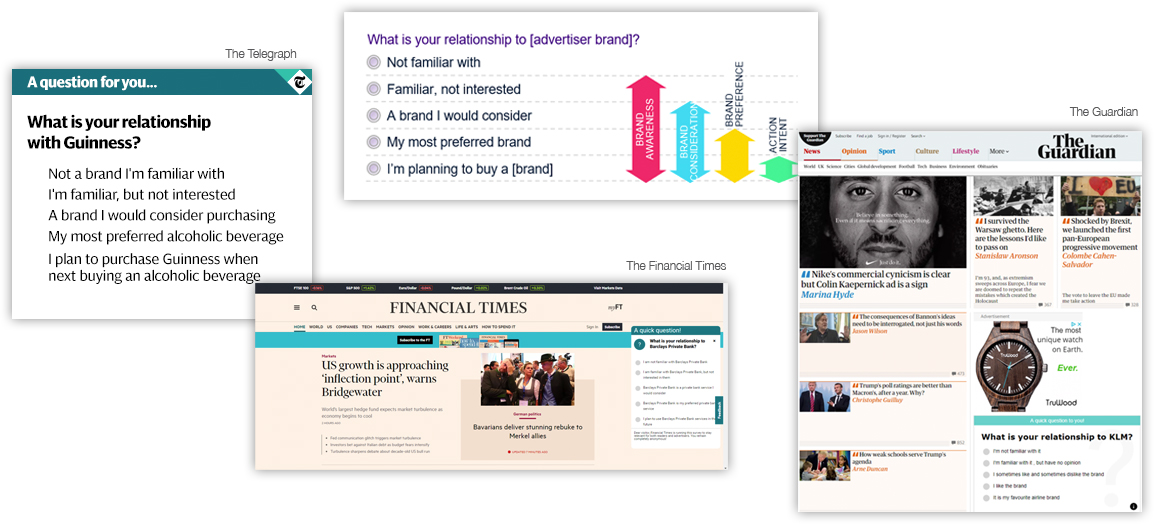 Features
Single question that captures four metrics – awareness, consideration, preference and action intent.
Precision targeting - enables it to measure much smaller campaigns.
Survey design - can be adjusted to match client design guidelines.